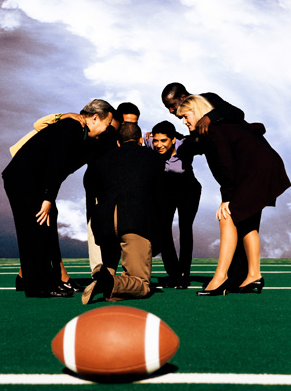 Two sales reps walk into an office. Both have the same challenge a customer who wants them to lower their price. They both state the same exact objection with the same competitor. Both are frustrated because they just don't know how to handle this objection or have the requisite skill sets to respond to the customer. Worst of all, they both have a genuine authentic fear the customer may just go with the competitor and their price if they don't lower it, illustrating they have a direct fear associated with handling price objections. The first manager states to the first sales rep they simply have to negotiate. They cannot let the customer push them around and continues to instruct the sales rep with rhetorical messages such as make sure you're adding value, make sure they know how long we've been in business, etc. The second manager sits down and asks the second wrap do you know how to handle a price objection which the rep responds no. The manager proceeds to teach a step-by-step methodology for handling price objections and then turns the table on the sales rep by having them teach it back assuring that they've absorbed the knowledge and content. They then begin to set up mini 10 to 15 minutes sessions once a week practicing the knowledge of handling price objections so here are the the big questions:
Who's going to be the most successful?
Which rep is more likely to stay with the organization?
Which manager is going to build the greater trust and engagement?
Which rep is likely to help others when they have success?
Which rep is more likely to recruit others into the organization and specifically the team, thus lowering recruitment costs.
and so much more!
Upcoming Webinar on Selling Value & Avoiding Price Objection: