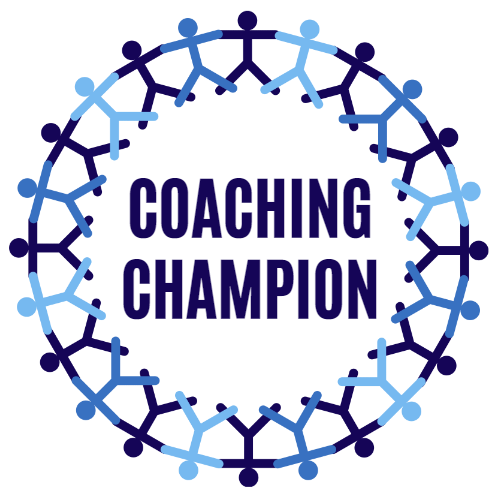 Coaching Champion Certification
A Coaching Champion is either an employee/individual contributor or a leader who will recognize his or her teammates no matter the level in the organization, positively identifying observations of coworkers exhibiting strength-based work.
A Coaching Champion is also willing to challenge arduous or unprofessional attributes within the workplace using framing techniques to help fellow employees see the opportunities within challenges.
A Coaching Champion does not shy away from tough conversations, rather they seek them as opportunities to help people through tough days.
COMPLETE THE ONLINE COURSE
Here you'll learn extensive coaching and reframing techniques for coaching champions to promote positivity and challenge those who are struggling with positivity. At the end of the course there will be a situational and objective test to go on to the skill based sessions.
LEARN SKILLS LESSONS
The skill sessions are offered quarterly and challenge people to conduct a minimum of three types of conversations representing typical workplace challenges. This is an all day event and will require true commitment.
JOIN 6 - 12 MONTHS OF REAL WORLD REINFORCEMENT
After the skill sessions, Coaching Champions will complete six months of reinforcement using what we call a coaching loop. They will be prompted every week to perform a Coaching Champion activity to drive their own workplace and then share it within a journal providing visibility to the actual learning application.
Working with Tim Hagen and the team at Progress Coaching has been instrumental in creating a coaching culture for sales leaders and leveraging peer-to-peer coaching for sales reps. I incorporated learnings from Progress Coaching into one of our peer-based coaching programs and the program received the internationally recognized Stevie award, in the category of "Leadership and Management Training Practice of the Year.