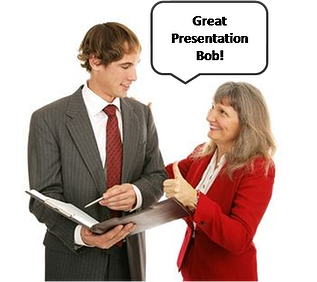 I am sure that you can find at least 30 seconds somewhere in your day to provide positive feedback to your employee(s). This 30 second coaching technique essentially shows how to provide very specific positive feedback within 30 seconds. It uses a positive adjective like "great" or "fantastic" to feed the employee's mind with positive reinforcement. Its purpose is to recognize and reward a job well done by an employee.
A client recently told me "Tim, the 30 second coaching technique REALLY works." The client was needless to say, thrilled, but it's funny because it's such a simple technique but its impact can be tremendous. This client was amazed at how the employee walked faster, smiled more and was more engaged. I asked the manager, "What did you learn from this?" and he said "I don't do this enough and need to make more of an effort to do this."
The 30 second coaching method will do the following for your employee(s):
It creates immediate satisfaction and boosts their confidence.
It keeps them more motivated if they know that they are being recognized for a job well done.
It builds up the employee's and the team's morale and makes them want to work harder.
As a manager or leader, the 30 second coaching method is a way for you to "check in" with your employees and stay in touch with them. Providing 30 second feedback does not require a big time commitment from either the manager or the employee but it is highly effective. Keep in mind that 30 seconds of positive reinforcement encourages continued effort and progress. Make time to coach specifically 30 seconds throughout the day and you will notice improved performance and motivation from your employees.