How to Create A Coaching Plan

An important element of employee coaching is planning. After an initial employee assessment has been completed, it is vital that a coaching plan be created. The coaching plan can contain any combination of the 5 types of coaching depending on the area of improvement, as well as depth of improvement. Below is a sample-coaching plan created for an employee that needs to improve his or her cold-call performance: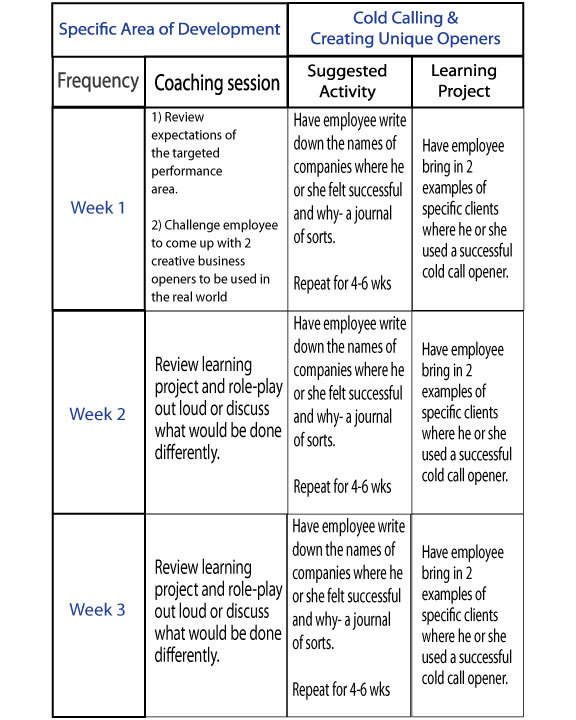 Download our free whitepaper about creating a coaching culture:
To learn more about strategic coaching, coaching concept and custom training click the button below to receive our FREE coaching book: "Quit Managing and Start Coaching"