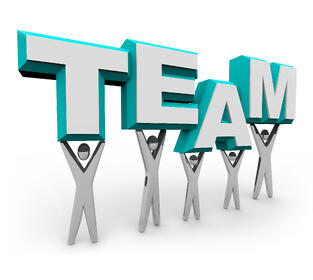 Confronting Issues With Coaching
Everyone has issues in the work place, and although confronting them can be difficult, it will turn out to be extremely helpful and rewarding. Here are a few steps that will help you get started.
1. This step is simple, just start a conversation.
2. Before your conversation, have your first few questions planned out so you don't stumble over your words.
3. Ask for permission to confront the issue.
4. Ask "risk" questions to help gain business perspective.
What do we need to do when we need to confront people and tough issues? The key elements of confronting successfully and thoughtfully are to use language for the person who's being confronted is accepting. The following five words help any type of a confrontational conversation become successful:
We
Share
Opportunity
Perspective
Observation
In addition, it is also wise to use will call "in permission-based question". An example would be "Bob, would you mind if I shared an observation with you from a different perspective"? The key is to get permission which alleviates the person from getting mad because they invited the feedback and the person who needs to confront becomes more comfortable.
The biggest risk we see in corporate America is the inability to address tough issues. More often than not people share with their co-workers, inevitably starting various versions of the story (rumors) without ever addressing the source. The source is never given a real chance to respond because he or she becomes aware of the issue from sources other than the person who is truly upset.
Confronting Issues is a major part of coaching. It DOES NOT have to be rude, aggressive, vicious, etc. If anything, if you master the art of confronting, you may help develop an incredible employee. Now this is NOT all about manager being responsible because employees will say "Just tell me I can handle it" when in actuality they get very defensive and cannot handle it. The audio link below hopefully will help guide you in handling confrontation professionally and thoughtfully:
Audio Overview:
Free Whitepaper: How to Coach to Confront