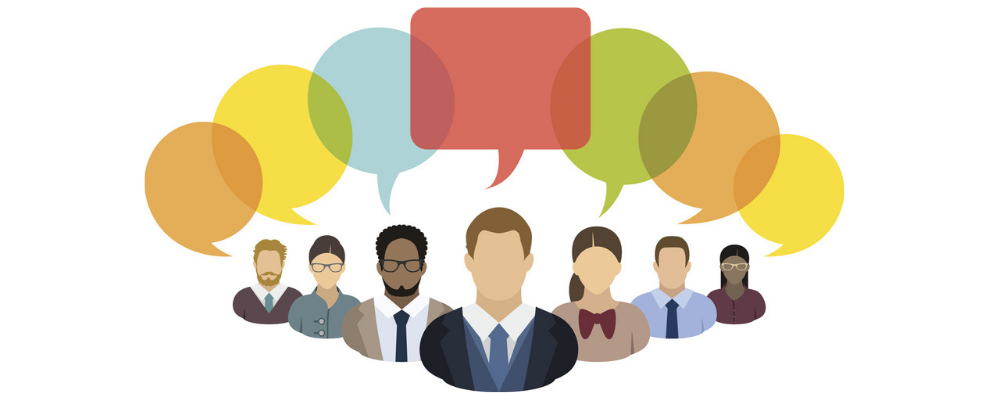 The number one skill seems so simple, but so many factors are against it! People cannot do it well at all. Many things get in its way, like our own thoughts and objectives. People rarely do one valuable thing that builds clarity and trust- that's active listening, where you state back what somebody said during dialogue. Active listening plays a huge role in having effective conversations, which many people struggle with.
One of the best speeches I have ever seen was by Juliet Funt. Her company, Whitespace at Work, talks about taking time to focus and re-engage to reduce complexity and overload in the workplace. This leads to a time where people can converse and interact through a process of exchanging questions, listening, and ideas.
Case & Point # 1:
I recently uncovered discord between two people. One person kept saying, "The other person does not care," I asked, "How do you know that?" The response was, "You can just tell." I was blown away, as I discovered both parties had not even had a conversation about the discord. I sat with both of them, asked questions, and literally within 5 minutes I uncovered the person "who did not care" was really scared of making a mistake. In summary, this person was not trying due to fear not because she did not care. I shared this with the other person and he looked humiliated. I immediately shared, "This is an opportunity to strengthen a relationship and certainly learn from the lesson of not making assumptions and making an effort to converse with one another.'
Case & Point # 2:
A client of ours sat down with one of their staff members in their call center and began "coaching" the team member on raising their scores in regard to their metrics. I asked the manager what she was coaching to and she said the numbers. I paused and gave a coaching non-verbal. She asked, "Is that wrong?" I responded, "You are coaching and conversing with a person and your focus is the numbers. Now hearing that what is going through your mind?" She said, "Wow, I have really neglected the human side of the equation." I said, "What will your next steps with this person be to positively find out what is causing the numbers to not go up?" She immediately shared the person was nervous but they had not completed all the training because they were put on the phones right away. The manager never knew this and realized her approaches were causing anxiety. Once the conversation commenced with questions, clarity and mutual perspective was gained.
Case & Point # 3:
In an executive meeting, a c-level person shared they really valued their corporate values and principles. He went on with great conviction and enthusiasm how it really represented what the company was all about. Three of the core values were trust, accountability, and transparency. When I asked what each specifically meant, it was amazing and a little ironic that not everyone in the meeting had the same definitions
In summary, the # 1 skill is the ability to have conversations! It's as simple as that. A person's ability to ask questions, gain clarity, participate in helping others improve, demonstrating active listening, and investing time into other people's strengths and opportunities to improve is what makes up a strong coaching conversation ability. This leads to a topic of the "Situational Coach"- a person who can situationally converse no matter the challenge. A Situational Coach is someone who can converse with negative attitudes, poor teammates, lack of effort, different generational challenges, etc. If leaders learn to converse well, the situation should never be the problem!
Want to learn more about being an effective Situational Coach? Check out our upcoming training seminar below: