Leaving little notes on your employees' desks, taking 30 seconds out of your day to let someone know something specific that they have done that you appreciate, or calling a meeting just to let your team know that what they do is appreciated are all ways that positivity can drive a positive and productive workplace atmosphere. So what happens when positivity is missing?
According to the Harvard Business Review, and American Psychological Association, an estimated $500 billion comes from the U.S. economy because of workplace stress – not to mention about 550 million work days missed by the American workforce due to stress on the job.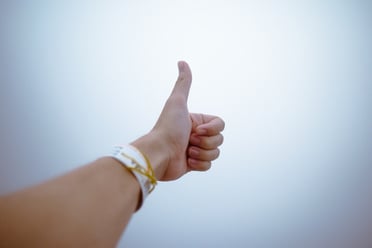 Often, employees are under the impression that the only time they will ever be called into the office by their boss, it is because of something negative. Jobs always seem to be on the line, employees are constantly looking over their shoulders, and the gossip at the water cooler seems to revolve solely around the negative things that happened in the office that day. Those stressors often become a distraction to the task at hand, which is doing our jobs well. Now, I'm not at all saying that we need to skip around the office handing out flowers and yelling from the mountaintops about how much we love our employees, but a little positivity goes a long way in keeping employees feeling appreciated and productive.
Think about the last time someone gave you a compliment at work – did you spend your time afterward griping and grumbling about how they wasted your time (which you are now also wasting by griping and grumbling), or did it provide a little pick up in your day and your energy and your focus? Generally, it will have the latter effect on an employee's mentality. When someone feels included and appreciated, they are much more likely to want to be engaged and participate. When an employee doesn't hear anything from their supervisor, they will do one of two things: coast and assume no one is watching, or panic because they aren't receiving feedback. So, to keep members of your staff feeling productive, use a little bit of supplemental coaching – it doesn't take much time or effort on the part of the manager or supervisor, but it has to be genuine. If you truly appreciate your employees, don't be afraid to let them know!