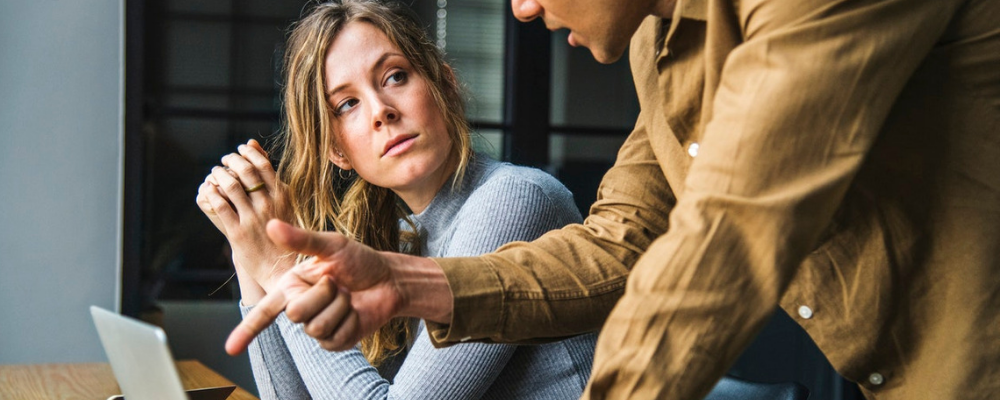 Without practice employees do not arbitrarily improve. Without practice we cannot observe skills and behaviors to reinforce. Without practice employees will not arbitrarily develop confidence. Without practice managers are allowing employees to practice for the first time in front of peers and customers. So what is a manager to do especially when time is limited? Here are five strategies we would encourage you to adopt when it comes to facilitating practice:
First of all do not use the word role-playing, rather use the word practice as it has a friendlier connotation. Schedule these sessions as if they are signing up for a class.
When starting practice sessions do NOT provide constructive feedback for the first 3 to 4 sessions. The reason is simple and that is you want people to feel good about getting better. All too often people have negative associations with practice because it's filled with constructive feedback. Here's the funny thing about people especially when they even practice. They are fully aware that they still have an opportunity to improve; therefore, if we can get employees practicing and feeling good about doing so momentum and progress will be attained much more readily.
Do not assume as a manager that you have to be there for practice sessions. One of the best strategies is to schedule peer to peer sessions where employees have a rotating schedule with fellow employees in situations and circumstances are practiced. One of the accountability actions can be for each teammate to provide a summary of what their teammate did well in the practice session and one thing they observed their fellow employee does extremely well and should be proud of. This is shared with the manager who ultimately can share with each employee.
When setting up peer to peer practice sessions have a 3rd party involved. Each group of three will have a person who is actually practicing, one playing the role of the situation, and the third person being the observer and scorer. For example, if this is a sales team the third person could literally count the number of open-ended questions versus close ended questions, they could count the number of times the person playing the role of salesperson demonstrated active listening versus the number of times they interrupted, etc. This third-party element adds validity and even greater accountability.
Use structured feedback. Structured feedback is controlled feedback especially when the manager may not be present. One of the strongest suggestions especially in early practice sessions is to only provide positive feedback by asking the following type of question: "what did your partner do extremely well that he or she should be proud of"? This question seems simple but it structures the response to be positive as people will want to be constructive because it's human nature. A second structured feedback strategy is to ask the person who actually did the practicing the following type of question: "what you think you did extremely well that you should be proud of"? Again, the question seems so simple yet it requires a positive response and now the employee is actually speaking out loud about what they did well which will lead to greater enthusiasm for further practice sessions.
Practice is such an opportunity for most organizations because most organizations and their leaders will struggle to find time to facilitate practice. Let's take the following scenario and really think about your confidence level when you hear this scenario. Two salespeople are vying for the same business. The sales cycle is roughly 4 to 6 weeks and salesperson A works at an organization with solid salespeople who have been in the industry for a while. Management feels their team is strong and simply does not have time to practice. Team B also feels they have a strong sales organization but religiously schedule practice sessions before the start of every business day for 20 to 30 minutes every Tuesday and Thursday. They have found this does not interrupt their normal day-to-day selling time. The last part of the sales process is the customer want to stand a presentation before a committee. Team A will simply show up and present. Team B will have practice for 2 to 3 weeks before the presentation. Which team would you want?