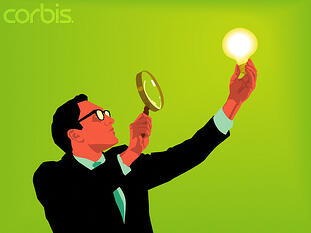 I spend a lot of time reading other business, sales, and training blogs, and I ran across one today, written by Will Fultz, that really got me thinking. His post, "Should I trust my Sales Manager's Advice," caught my attention, as we are a consulting company that focuses a lot on coaching and employee development this question made me take a step a back.
We encourage managers to coach their employees to better performance, but should a sales rep take everything a sales manager says as the truth. I thought Mr. Fultz's insight was dead on. For the most part, YES we should trust in a sale's managers advice, after all it was probably their insight and experience that got them promoted in the first place.
HOWEVER! A sales rep should NOT take everything they say word for word, especially if they don't agree. Mr. Fultz points out that you should take their advice but also add in your own experiences and thoughts. A great idea he brings up is engaging your sales manager with those thoughts. You never know, your discussion could come up with a better solution than either of you had thought of on your own. Your combined knowledge certainly adds up to more than each of you individually. You have experience from the front lines your manager may be missing.
*NOTE: It is not ok to take advice you know is not quite right and then blame your manager for poor results. It's always a good idea to ask for help when you need it, but you have to own the results that come of taking it.
To recap:
Trust your sales managers advice
Add in your own experience and wisdom
Engage your manager, 2 heads ARE better than 1 it's not just a saying