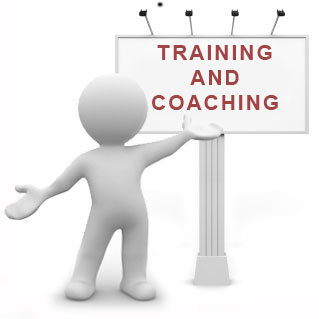 This is a really interesting topic. No time is also viewed as "My Manager does not care" and the top talent say this as much as struggling performers. Second, when managers say they don't have time to coach I typically challenge that with "You already coach your employees." They usually look surprised, but I share "you send a message every day that prompts them to stay or leave the company." Your message of silence if you do not coach is heard loud and clear! No one ever goes home and states when asked "how was your day" with "Neutral, right down the middle no feeling one way or another." I hope you are laughing but think about it. Employees read into everything and perceive things let's say very creatively at times.
There are five reasons every organization should have their managers coach:
1. Retention- top performers are the most wanted by the competition so be aware.
2. Recruitment- you are a personal leadership brand and the question is "will your employees promote you as a boss?"
3. Culture of Participation- is the culture filled with people willing to practice and get better everyday?
4. Performance Development- performance does NOT arbitrarily improve with demands, it takes time, scheduled time, and practice.
5. Engagement- most employees in corporate America state their managers are not engaged so this provides a unique opportunity.
(Also please check out our new coaching assessment software & training platform: