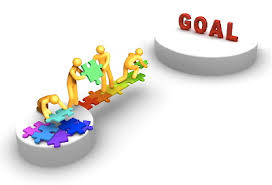 Progress, productivity, sales, income. Every manager would like to see an increase in each of these categories. That increase is directly related to an increase in motivation. When employees are motivated they get more done, and overall they do a better job. Employee motivation is the key to success in the work place.
As a manager, it is important to coach to employee motivation. One highly effective way to motivate employees is to set goals. Having goals helps employees stay focused, provides motivation, and gives them a sense of pride and ownership.
Here are some tips for coaching to motivation with goals:
Goals Should. . .
Be clear, concise and specific. If goals are too general, they can become misinterpreted and fail to give proper direction.
Have qualities that can be measured and that are directly related to tracking the progress of the goal.
Be realistically attainable without being too simple or too challenging to accomplish.
Be connected to a time line and/or end date and have frequently set meetings to discuss progress.
Coaching to increase motivation can be difficult. One of the most important things is to have your employee realize what they need to do to be more motivated. Just telling an employee to be more motivated or even giving them a plan of action to follow can be useless if the employee them self is not accepting of change. In order to get passed this first step, here are a few things you, as a coach, can do.
Ask questions
Provide perspective and observations
Give feedback!
After an employee has discovered what they need to do to make a change, they will be willing to commit to a plan of action and creating goals to help them become more motivated.
Try our Sample Coaching assessment report:
Also, Check out our upcoming Webinar: Motivating Employees Through Coaching: 7 Strategies