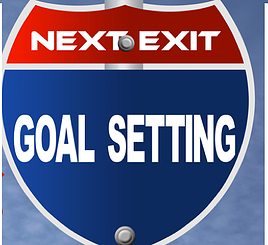 Successful companies set goals, and when done correctly, they can motivate employees to produce great work. Setting goals is helpful for managers as well as employees. It gives managers an opportunity to coach their employees and provide feedback. Coaching will help determine the employees' strengths and weaknesses. When setting goals, it is important that they are within reach, yet still require effort from the employee. If a goal is too easily attained, chances are they did not generate any value, such as gaining knowledge or improving skills. On the other hand, if goals are unattainable, employees may begin to feel discouraged and unhappy. There will be no value gained from unrealistic goals.
All goals, both personal or in the workplace, should:
Be clear, concise and specific. If goals are too general, they can become misinterpreted and fail to give proper direction.
Have qualities that can be measured and directly related to tracking the progress of the goal.
Be realistically attainable without being too simple or too challenging to accomplish.
Be on point with the topic of the coaching session.
Be connected to a timeline and/or end date and meetings are set frequently to discuss progress.
Managers who set goals and continue to coach their employees, including holding frequent meetings and giving feedback, will form a stronger manager and employee relationship. They need to provide encouragement and praise to employees for progress made.