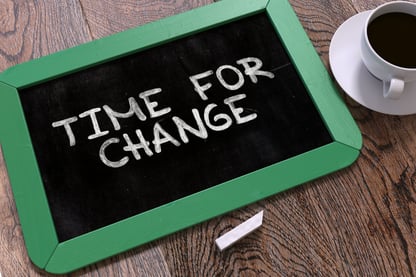 Let's be honest nobody really seeks to change. Few people really embrace change enthusiastically. When it comes to current times wouldn't you agree that if everybody had a healthy relationship and were triggered enthusiastically when change occurred whether we asked for not our organizations would be better off?
One of the healthiest things we can do as leaders is to help our people not only embrace change, but to absorb it drastically and strategically utilize it in a personal and organizational basis. This requires conversation, practice, and consistent organizational training. Below is a sample coaching map from our support platform CoachApply that houses roughly a thousand coaching maps that speak to a variety of workplace coaching challenges. This is a map specifically related to an element of change.
Challenge / Performance Area:
Suggested Strategy:
Use whiteboard coaching as both a strategy for the conversation as well as a visual distraction, giving them something to look at other than you to take some of the uncomfortable feeling out of the conversation.
Suggested Questions:
On a scale of one to six, with six being complete flexibility and acceptance, and one being the opposite, where would you rate yourself on how well you adapt to change? *If their answer is below a six* What actions can we take together to help you reach a six?
What risks do you think you might assume by not allowing yourself to adapt to change?
Suggested Activities:
Whiteboard Coaching: draw a line horizontally across the board. On the right side, write down the phrase "Complete Success" – below that write five bullet points of what complete success looks like in this person's position. On the left side of the line, write the phrase "Resistance to Change." Draw five vertical marks along the line, and at the top of the board write the word "Change"
The whiteboard now becomes the coach with no emotional input or reactions, as the whiteboard is providing the facts. By this person completing the learning project described below, you are helping them gain buy-in to their own success.
Suggested Learning Projects:
"Come back to our next coaching session with the five vertical markers filled in with actions and strategies that you will implement in adapting to change that will help you reach the right side of the board and specifically how those actions will help you get there."
Each week at the end of the week, assign for this person to email you three examples of where they felt they adapted to a change or a curveball during the week well, and how that adaptation will aid them in reaching the goal of 100% complete success.
Supplemental Coaching Strategies:
30-Second Coaching: Let this person know when they are making positive strides toward the goal of complete success. Take 30 seconds to tell them specifically what they've done well and how their actions are appreciated by you and the team.
-----------------------------------------------------------------------------------------------------------------------------------------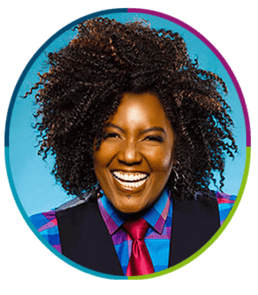 ATTENTION: Upcoming Webcast Interview With Cassandra Worthy A Worldwide Authority on the Merits of Enthusiastic Change:
When: Jun 5, 2020 01:00 PM Central Time (US and Canada)
Register: click here