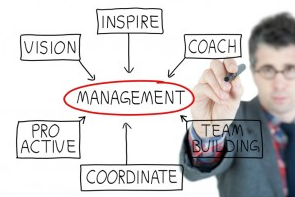 The Perfect Coaching Formula
What is the perfect coaching formula? The ideal coaching situation is where both the manager and employee are genuinely and honestly engaged within the process. Today, all too often we hear about getting manager buy-in to coaching their employees. The challenge is not whether to get emotional buy-in from managers, but to actually get them to see they are coaching every day whether they realize it or not. Managers are coaching employees to either stay at the company or leave the company. If we approach employees and ask them their impression of their boss or manager, rarely will you ever hear employees say, "I'm neutral." The challenge is to get both managers and employees engaged in the coaching process that drives performance and the bottom line.
First, managers must be taught a coaching methodology and process to position them to have success. This includes asking questions, maintaining physical and nonverbal engagement, just to name a few. Managers have to view employees as an extension of their personal brand and leadership. Second, employees should be open to the process of being asked questions and challenged to pursue even greater heights of performance. Traditionally, we view the manager as responsible for the lack of employee performance, but the flipside of the equation is the employee must be willing and open to the process or the manager truly does not have an engaged learner.
The perfect formula is to have a trained manager who is genuinely and authentically interested in coaching employees to greater performance and an employee who is genuinely receptive to feedback, as well as activities that facilitate such performance.
This is the perfect coaching formula