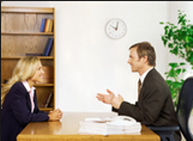 Coaching and Retaining Employees
One of the things that organizations today need to do now more than ever is retain their top talent. And often I get the question who should I coach first? The tendency is to coach your most problem children. The ones who are not performing as well. The staff that keep you up at night. The employees that give you the most headaches. But, a major risk is losing your top talent. It is important to have regularly scheduled coaching sessions with your top talent for the pursuit of their opportunities to improve, as well as, seeking their assistance in helping underperforming talent. This breeds on-going succession planning and future leadership opportunities. But ignoring top talent and ultimately potentially losing these people can have a major jolt to your leadership brand, as well as, the psychology of the rest of the team.
Retaining top talent saves money, reduces a leader's stress level, and builds future leaders who know the organization! Top talent should never be ignored as the assumption is they are doing alright and don't need assistance, yet leaders must realize silence can be VERY LOUD to top talent!
Please See Thursday's LIVE Radio Show on Sales Coaching:
http://www.blogtalkradio.com/askthecoach2/2014/03/27/why-sales-coaching-top-5-suggestions-your-questions