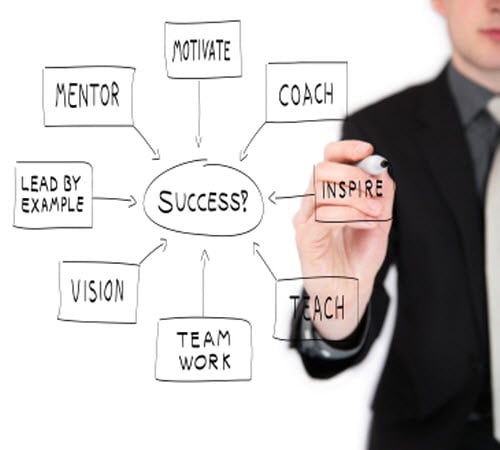 The two keys to successful coaching or the following: First, you must have scheduled sessions; otherwise, they simply won't happen. Second, each session should have the following four steps: learning project discussion activity looming project. It is imperative that manager schedule their sessions and file these four steps to maintain true consistency and momentum coaching can excel rate performance of each and every employee:
1. Learning Project
2. Discussion - use coaching questions here to gain insight and better understanding
3. Activity - practice is key to any performance improvement
4. Learning Project - at the end of every session assign a short learning project so the employee truly understands they must own and drive the process. The learning project should be derived from their actual experiences and take no more than 10 minutes. For example, Cheri, please come in with 1 example of where you successfully asked for the order and 1 where you felt like you stumbled and why (Cheri is being coaching on asking for the order as a sales person)
Scheduling the sessions and the 4 step process will guarantee success. Coaching is an art and NOT a science so don't judge yourself harshly always knowing the next scheduled coaching session will allow you to adjust accordingly!
Good Luck!