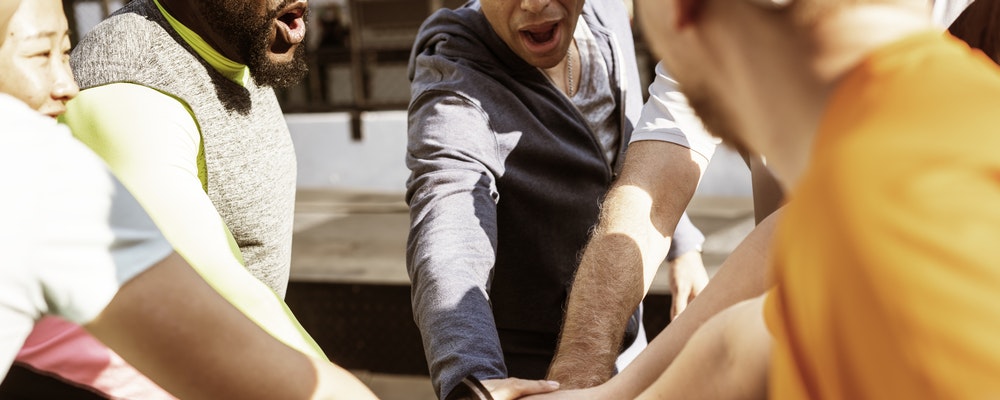 When thinking about coaches of athletes, we typically picture the in-game situations. High-intensity, focused instruction paired with cheers and positive affirmations are the general structure of a coach's interactions with players in a game or match. But what about practices? How does the coach play a part outside of the intense game play in helping the individuals they are coaching become better at their craft? And how do they get the individuals to remain ENGAGED?
That's the real question for all of us in leadership roles, isn't it? How do we coach to better performance while maintaining a level of engagement that is beneficial to the entire team? Just like the athletic coach evaluating who is going to be on the starting line up for the next game, we need to evaluate our own teams to decide who is the best fit for our starting line up as well. That being said, there needs to be a balance in our guidance of the team. The leader of a team that understands the value of an individual's engagement in partnership with their performance can evaluate those that will work best with other teammates to help create a positive work culture.
Assessments, as leaders, trainers, and coaches know, have been around for ages – so what do you do when the assessment you've been using doesn't work in keeping your team members engaged and ready to tackle their work alongside their teammates? Well, the next step in gaining an understanding of the relationship between yourself and the employee and their engagement is to evaluate the individuals' true goals. How can the individuals on the team that you are coaching use their strengths to turn their opportunities for improvement into strengths as well so that they can get on the fast track to reaching their goals? This is where the Dual Assessment Strategy created by Tim Hagen, founder of Progress Coaching, comes in handy. Not only can you assess how their motivation ties in to the strategy for you and the individual to take together, you can help both parties prepare for the real-life game-time performance that helps to build a positive work culture. Engagement plus performance equals a balanced and productive team.
So, as a coach, will you sit back and wait for game time? Or are you invested in your practice time so that all individuals participating at game time are prepared for what's ahead?
You can find Tim Hagen's Dual Coaching Assessment Strategy here.