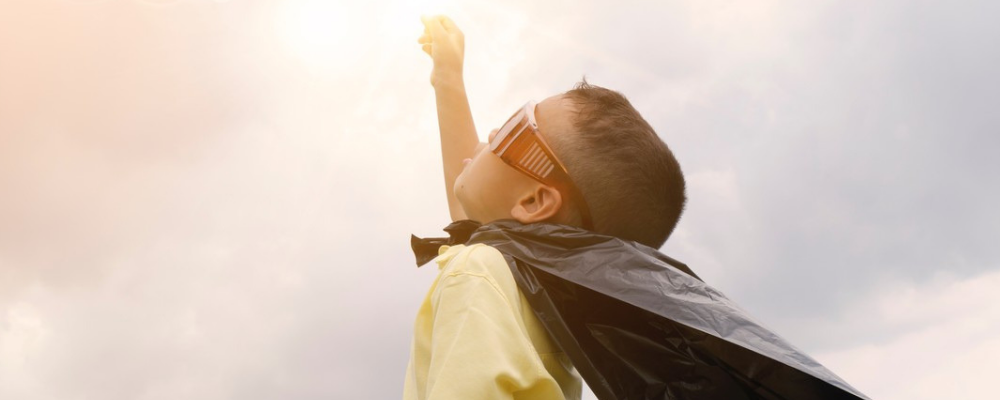 Maybe it comes from an idol – someone you've looked up to for ages. Maybe it comes from something that motivates you personally at home. Maybe it's an interaction you had with someone that gave you a huge boost of confidence. Whatever that maybe is for you, everyone has a source for inspiration to be the greatest that comes from outside your company's walls.
For me, my biggest and most important inspiration is my daughter. She just turned two years old, and she is the thing that keeps me going each and every day. She inspires me big time, even though she is such a tiny human being – she is a force to be reckoned with! I want to inspire her like she inspires me – and that drive to be a hero in her eyes is my inspiration to be great at what I do in the workplace. I know, I know, stop gushing already! Okay, enough about the obvious, every parent is inspired by their children in some way, and I am clearly no different.
Recently, I found a new source of inspiration, and this one didn't come from my home life. This inspiration came from an interaction with a client, and boy, did I feel a sense of pride in my work after this! In my line of work, I strategize with clients on how to coach others (not in sports, even though I do that through coaching volleyball outside of work). I am always learning and developing as a strategist, as we all do in our careers, and feedback is crucial. In this particular interaction, I sent a client a few suggestions on a coaching situation that they were working with, and their positive feedback for what I sent them blew me away, as this is someone that I must admit, I was initially intimidated by sending suggestions to (which is a blog for another time, have confidence in your worth at work!). That particular interaction, for some reason, filled me with a sense of confidence that inspired me to keep pushing to send my newest level of "best" to my clients.
Inspiration within your company is important, and the addition of inspiration that comes from elsewhere only amplifies your abilities to be great. So, where does your inspiration for greatness come from, and how do you use it to give your career your absolute "best" self? What drives you, motivates you, and is your source of confidence outside of your company's walls?
Photo by Porapak Apichodilok from Pexels