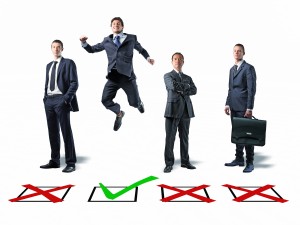 My employee refuses training and coaching! What should a manager do? One of the most common things that we go through in the training and coaching industry is our attempt to build the development and capacity of each employee. Each employee on the other hand has the responsibility of receiving that instruction. This is a major challenge. For example, training and coaching a sales person who feels like they already are good enough at the job will not be as receptive as somebody who wishes to continue to hone and improve their selling ability. An employee who does not receive feedback well and lacks motivation will not be as effective in terms of performance and learning as someone who does not have those challenges.
As a manager and training professional we often get evaluated based on our employees abilities; when in fact, the employee should be evaluated on their true level of participation and openness to the process of becoming better. How does a manager and organization do this?
Assess The Employee
Set Expectations of What The Employee Needs to do
Train and Coach to The Intangibles Like Attitude, Motivation, Acceptance of Feedback, etc.
Tie the Training and Coaching of the Intangibles to Targeted performance Development Like Selling, Customer Service, etc.
Check Out Our New Coaching Assessment for Trainers and Managers: www.AssessandCoach.com
Get Sample Reports: click here