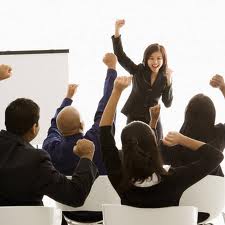 Customer service ... YOUR SECOND SALES TEAM! Look we either keep customers or push them away. Its that easy and we have to look at customer service as a primary tool in our selling systems!
These days people are more protective of their money, and instead of spending it freely, they are saving. For sales teams, it has become increasingly important to keep a hold of current clients; since, as most studies show, it costs six times more to get a prospect to buy than it does an existing customer. So, the question becomes, "How do we maintain our relationship with our client and get them to buy?"

Most customers leave because they are unhappy, and sixty-seven percent of clients leave because of a perceived feeling of indifference. Managers and supervisors need to coach their inside sales team to keep in front of their customers. Look at who you have not talked to in the past year and who you have not contacted in the past 30 days and make sure to send them an e-mail or phone call to let them know that you are still interested in them. Ask customers how the product you sold them is working out or if they need anything else. This way, you are letting your customers know that you value them.

Here are a couple more steps that you can take to improve your sales and increase your business opportunities:

Send Items of Interest. Find out information about your customers. If they love golf then send them an article that they may interested in. By doing this, you are showing your customer that you remembered something about them that was not related to a business sale and that you actually care about them outside of the sale.

Actively Listen. Do not just sit in a meeting or on the phone with a client and listen. Actively listen. You should be able to repeat back, verbatim, what they said. This allows you to fully grasp what the customer wants and needs.

Send a "Thank You." And make sure it is hand written and not in e-mail form. You let the client know that you appreciate that they did business with you, and you will definitely make an impact.

Managers can provide sustainable sales training to inside sales reps, and it does not have to be costly. All reps have to do is put themselves in front of their clients and show them that they care.