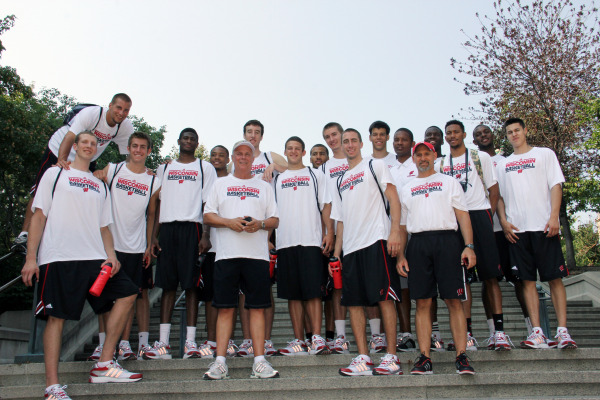 The Wisconsin Badgers men's basketball team is 16-0 for the first time in school history, after pounding Illinois 95-70 last night. The 1911-12 and 1913-14 teams each posted 15-0 seasons.
An assistant coach joked that someone told him since it took 100 years to reach the record, the team should embrace it and celebrate it. They weren't around the last time it occurred and may not be around in another 100 years.
One hundred years is a long time. But celebrating success is something every organization needs to do. Even the small wins need to be recognized and enjoyed. Often, the negatives are pointed out and discussed more than the positives. When we do have success, it's generally the expected result and therefore often overlooked and not complimented or celebrated.
One immediate way to get over this hurdle is to utilize 30-second coaching. It's short, positive reinforcement that encourages progress. A way to celebrate victories. 30-second coaching can achieve this celebration without taking up a lot of time. The keys are to be specific to the issue that prompted the feedback, don't mix messages, and use a positive adjective like "fantastic" or "great." An example might be a sales manager who overhears a rep having a great conversation with a prospect. He can stop at his desk and say, "Hey John. That was a great job of getting all the information you did to move that prospect toward buying from us. Keep it up." If others happen to overhear this interaction, it may fire them up as well. After offering the feedback, walk away. Standing around chatting about other topics will confuse the issue. Remember, 30-second coaching is positive reinforcement of effort or progress that encourages continued effort and progress.
So if you're looking for something to have a powerful impact on individuals or groups, but not take a lot of time, consider 30-second coaching to infuse a positive attitude across an organization.