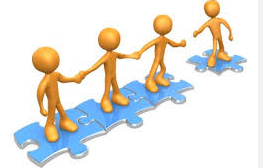 One of the greatest challenges and largest costs facing organizations today is that of employee retention. Employee retention has become an important issue for both small and large companies. What are some of the reasons employees leave their companies? Surprisingly as most managers may think, isn't because of better pay or benefits but employees leave due to lack of job fit and flexibility, career advancement, work environment and lastly because of their managers or leaders There are many costs directly and indirectly associated with employee turnover. Below are some of these costs associated with losing an employee:
The cost of hiring a replacement which includes the advertising, interviewing, screening and finally, hiring.
The cost of training the new person which can take 3 to 6 months.
Lost productivity-it may take the new employee up to two years to reach same level as the previous employee.
Lost engagement-current employees especially where there is high turnover become more disengaged and lose productivity.
Training costs-over two to three years, the company will likely invest 10-20% of an employee's salary or more.
Work environment-employees trying to find out why co-workers are leaving.
The total cost of losing an employee can range anywhere from tens of thousands of dollars to 1.5 – 2 times the employee's annual salary. As mentioned above, management is a major reason employees voluntarily leave their companies. In fact, 75% of their reasons are directly related to their manager, according to Gallup's Chief Scientist, James K. Harter, Ph.D. Most of the reasons employees stated for leaving are areas that managers can change. Most managers, however, believe that the quick fix would be to increase employee's salaries or decrease hours or benefits or something that would give them a reason to stay. However, when it comes down to the issue that is really at hand is how can management make a difference in retaining employees? Companies have many effective tactics to help retain employees such as the following:
Training & Development
Mentoring Programs
Internal Communication
Compensation and Benefits
Providing Growth Opportunities
Helping to Make Employees Feel Valued
Creating a Positive Work/Life Balance
Building Trust & Confident
Coaching
As listed above, management can implement most if not all of these methods but many managers believe that they are already practicing these tactics with their employees when in essence, they are not. For instance, do managers know what it means to coach their employees and more importantly, do they know how to practice it to help with employee retention? Coaching is the ability of a leader /manager to provide employees the choice to perform better. Unlike managing, where an employee is told what they need to do to improve their performance, coaching helps guide the employee toward what they need to do. It is the ability to inspire and motivate employees to improve knowledge, increase skills and alter behaviors.
Managers can learn to coach their employees in three main areas of work: knowledge to know and understand their work; skill to be able to perform at a desired level and behavior to execute a task consistently without fear or anxiety. Through coaching, managers will have the tools to create a positive relationship with their staff. This coaching culture implemented by management will create a positive environment of engagement for the team. Engaged employees who feel they are being coached by their managers or leaders and making progress are more likely to stay with their organizations.