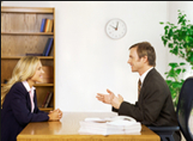 Employees today have so many challenges in terms of time, performing new tasks, working with other employees, etc. It is incumbent upon the leader to not only set clear expectations of what the performance should look like and its outcome; but also to be a part of the pursuit of the employee making progress in their effort to get better. All too often, the manager sets expectations without a vehicle or means to improving and sustaining the employee's improvement.
For example, telling someone they need to lose weight is one thing. However, telling someone that they need to lose weight and meeting with them regularly to provide assistance and emotional support in their goal to lose weight is another thing. Thus, the manager continues working with the employee to accomplish the goal through scheduled meetings and coaching.
Coaching will provide the employee with the choice to perform better and guide them toward what they need to do to improve their performance and reach their goal. The ideal coaching relationship can only happen if the manager is fully invested in it. The manager has to make the commitment to create an on-going environment of engagement. With the expectations and challenges that employees have, it is important to continuously encourage, develop and reward them. Consider the recommendations below to help build a coaching relationship with your employees.
Engage With Employees
Ask Questions vs Telling
Demonstrate Active Listening
Consistently Inspire and Motivate
Schedule Coaching Sessions
Develop Practice Sessions

Leverage a Meaningful and Open Relationship
This relationship will take time and effort to build, but with effort comes progress and with progress comes results.