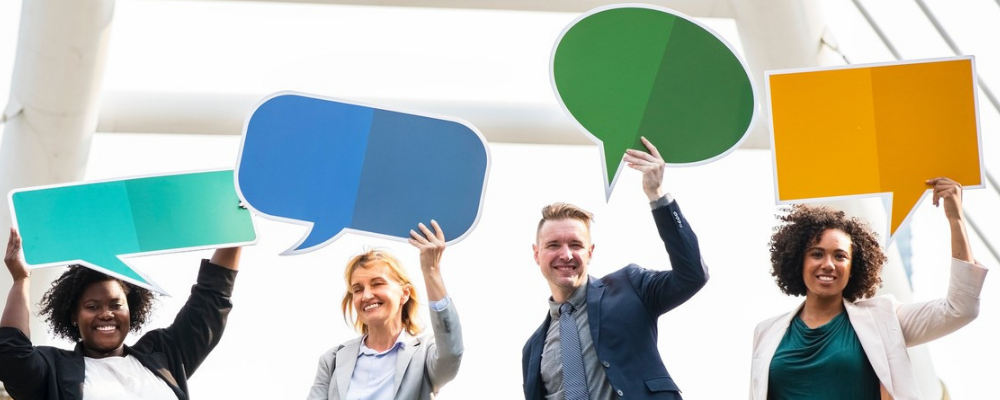 Communication is key, right? It's often the answer to relationship problems with a partner, the issue that comes up when we use emails too frequently, and it's the tool we use in the corporate world to stay in touch with our fellow employees, managers, and teams. But what's the difference between quality and quantity when it comes to communication? Is it really the be-all-end-all that brings a manager and employee together, or is constant communication more aptly named "conflicting"? Here are some common themes we see with communication at Progress Coaching that get in the way of successful employee and manager relationships:
Over-communicating - No such thing, right? We're all on the same page if I spill all of my thought processes and feelings related to products, a client interaction I had, or nitpicking skillsets! When framed as an extreme, we all probably scoff at the idea of someone doing those aforementioned things. To tell you the truth, this is an all too common reality. When we're constantly bombarded with emails, text messages, phone calls, and Slack messages, we're distracted from the things we should be doing at the moment- like working.
Dumping - Something AMAZING happened to me, so I need to tell my whole team about it from start to finish, sparing no details. I had a terrible sales interaction and here's why. We all can think of people like that in our organizations, and how do we associate communicating with them? We see their name in the sender line and think, "Here we go again, another lengthy email about something." Immediately, their intended message goes unheard and judgements, fair or not, are created.
Fluff - When you have to sift through an entire email, report, or message a few times to truly get to the meat of it, you're wasting time that could be spent communicating with them further, working on another project, or simply being productive with whatever they sent. Often times, fluff is the result of lack of that meat, and they're simply providing you empty carbs as a distraction.
Timing - Isn't it the worst when you receive a call, a knock on the door, or text when you're in the middle of something, and the other person knows full well that you're not in the best position to talk? How about when you listen to a whole spiel on company to-dos, then are immediately smacked in the face with information that is completely unrelated? Timing has a strong hand in our ability to process and digest information, and when timed poorly, can have lasting effects.
How many of these communication conundrums happen in your place of work, and what do you do to successfully overcome them? Stay tuned for my next blog, where I share some success stories from our workplace as well as client testimonials of communication best practices that ultimately brought their managers and employees closer together.