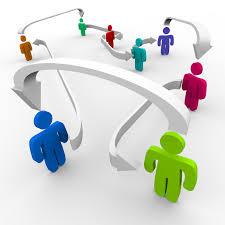 Relationships are tricky, especially in the workplace. One bad relationship with a coworker can negatively affect the work you do with that person, which can lower progress, motivation, engagement, and overall morale.
As a manager it is important to coach your employees to build good relationships not only with you but with each other. Relationships develop slow and can end very quickly. Therefore, it is important to not only coach to building good relationships but also maintaining them.
Here are a few coaching tools to use when coaching to building good relationships:
Develop good communication skills
Listen actively and effectively
Develop and show a positive attitude
Schedule team building activities
Learn to give as well as receive feedback
Devote time to employees
Address and resolve conflict
Coaching employees using these principles will help your workplace be less stressful and more motivated. Having good relationships can have a big impact on the progress your employees make.
Check out our sample coaching assessment: