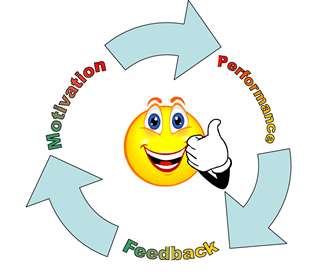 While coaching an employee may never end, there must be a starting point.
You may have done annual reviews and employee assessments to determine who and what you're going to coach to, but now you need to determine how you'll establish that relationship. In addition, do you know how to approach and coach your employee? For example, what if an employee is really evasive when receiving feedback versus an employee who aggressively welcomes it, would a manager really coach both the same way? Of course not! The key is really the following:
Identify areas of performance improvement opportunity
Provide manager with knowledge and skills of proper coaching techniques and processes.
Identify the core foundational principle strengths (leverage and reinforce those) and areas of improvement (approach and coach effectively): see diagram below: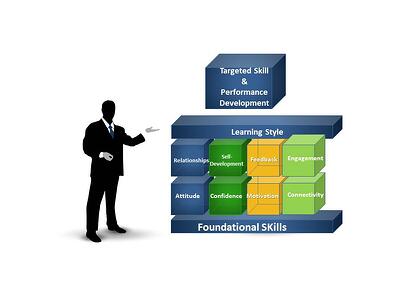 Foundational Principles are those attributes that drive one's ability to develop target performance areas like selling or customer service skills.
Learning Styles – this defines what the employee feels is their best way to learn. In essence, we muct ascertain if they are an independent learner or collaborative learner or highly collaborative learner.
Feedback – this ascertains their ability and comfort with receiving and giving feedback.
Confidence – this depicts their level of confidence in themselves, as well as how it applies to specific circumstances.
Attitude - this defines their attitude level and mentality to overcome challenges.
Motivation – this defines their ability to motivate themselves, as well as their attitude level.
Engagement - this depicts their engagement to their boss, team, and organization.
Connectivity – this depicts their personal connection to their job.
Self-Development – this defines their level of commitment to educating themselves.
Relationships – this defines their outlook on relationships and their value on career development.
Foundational Principles can be great detractors or enablers of learning. If an employee is severely deficient in one or two foundational principle areas, can they really absorb skill development in areas of needed improvement? I would suggest not to their full potential.
The first step is to determine one to two items that the coach will focus on. Going beyond a couple items takes away the emphasis on the most important, so limiting the number of items is suggested.
Both coach and coachee must also recognize that this will not be a one and done experience. It often takes 12-18 months to see adoption of a coaching program and change begin to occur within an organization.
Another issue to consider is whether an organization utilizes an internal or outside coach. If internal, and it's a situation of someone coaching a direct report, some understanding must exist as to where the coaching relationship line is drawn in relation to where the manager/employee relationship exists. At times, there are issues that come out in the coaching that directly impact the existing relationship or that will exist going forward. For this reason, many organizations will bring in an outside coach. An outside coach can also be a challenge since they may not know the industry or the organization. Neither of these situations is surmountable, but must be considered.
One thing a coach needs to avoid when establishing the relationship is to tell the coachee what to do based on what the coach has done in the past. Coaching is not telling someone what to do, it's getting them to look in the mirror and deciding if they will act on what they see.
For success, both coach and coachee must be motivated to see change in the coachee. The goal of the coach is to get the coachee to progress toward an expected level of performance. The coach should ask questions and offer ways to help the coachee look in the mirror and determine what they will do to progress toward the expected performance level. This is an indication to both parties as to the desire of the coachee.
Ultimately, when establishing the relationship and throughout the course of it, the goal of the coach is to see the coachee demonstrate EFFORT which will lead to PROGRESS and finally RESULTS.