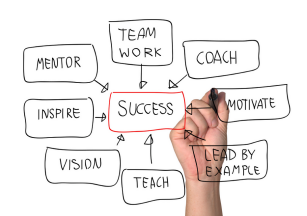 Coaching is growing! Day by day new programs and products are coming out about coaching. In addition, people are re-marketing their programs with the word coaching as the market continues to accept coaching. The one area we need to also address is the employee's responsibility of being coached. If a person is absolutely resistant to coaching, should the coach be held responsible? My answer is a flat NO! It's much like the two people in the back of the training room not paying attention but their lack of content absorption becomes criteria for how good the trainer did his or her job. BULL!
First of all, here is our definition of coaching. Step one-they must be willing to look in the mirror. Second, they must be willing to take action on number one. Few people do step one very well, or right away.
Here are the five keys to an employee becoming a "coachable" employee:
They must be willing to answer questions openly and honestly.
They must demonstrate some action of investing in themself before, during, and after the coaching.
They must complete learning projects that are to be completed between coaching sessions.
A great sign is when the employee starts to ask for help with questions and they seek some form of improvement.
A true willingness supported by actions that drive better performance in direct correlation to their job.
I know there are more so please share what other things you feel make an employee "Coachable."