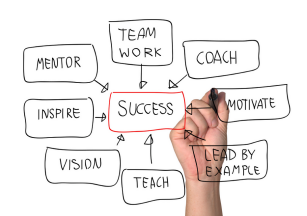 Creating a coaching culture in the workplace is beneficial to the company, and everyone who works there. Coaching employees helps them to reach their full potential. Here are a few things to keep in mind when building a coaching culture.
1. Coaching is for everyone
C

oaching isn't just for the employees, but for frontline and executive managers as well. Coaching is meant to benefit the entire company.

It is not only for employees who are struggling, but for the star performers as well. Everyone has something that needs to be improved upon.
2. Coaching should occur anytime.
Coaching is not just used in weekly meetings or at scheduled times, but all the time. When a coach sees someone struggling, they should coach that employee right then and there. Coaching in the moment will be more effective than waiting to coach.
3. Coaching is meant to drive better performance.
Coaching should be positive and helpful, not negative. It is not a review on their work or performance, and it is not the time to point out everything they are doing wrong. Coaching should be a time to correct and help employees improve and perform better.
4. Coaching will help motivate employees.
Keeping employees motivated is an important part of coaching. Motivation should be positive and rewarding. It will help employees improve their knowledge, increase skills and change behavior to be more positive.
The management team must cooperatively and consistently drive performance using coaching methods and techniques throughout the organization. Building a positive and engaging work environment is an important part of what makes a coaching culture successful.
To listen to our podcast on "How to Build A Coaching Program & Culture", click on this link: