2024 Progress Coaching Summit:
Coaching to Emotional Intelligence
June 10th-11th, 2024: Cedarburg Wisconsin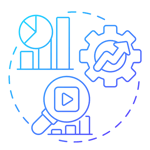 Pre-Workshop Training & Assessments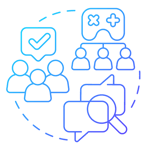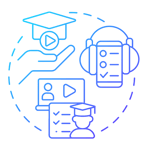 "Tim brings a wealth of experience to the table. Working in a real and agile way, he challenges you to grow whilst leaving you energized! Thank you Tim, you really care."
How 2024 Progress Coaching Summit Will Work
Our 3-Step
Summit
Process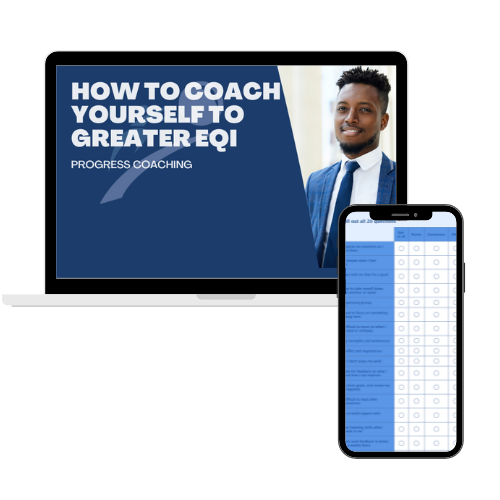 1. Pre-Workshop
You will be assessed for your own Emotional Intelleignce and this will be used in the workshop. In addition, the results will be sent back before the workshop along with two courses:
2. The Live Workshop
Workshop Outline: Coaching Emotional Intelligence
Mastering Emotional Intelligence: Unlocking Your True Potential
Duration: 2-Day Workshop
Day 1:
Module 1: Introduction to Emotional Intelligence
Understanding Emotional Intelligence (EI) and its importance in personal and professional growth
Overview of the five key areas of EI: self-awareness, self-regulation, empathy, social skills, and motivation
Identifying the benefits of developing strong emotional intelligence
Module 2: Self-Awareness
Recognizing the importance of self-awareness in personal growth and building positive relationships
Techniques for cultivating self-awareness: mindfulness, self-reflection, and emotional self-assessment
Practical exercises and activities to enhance self-awareness
Module 3: Self-Regulation
Understanding the role of self-regulation in managing emotions and controlling impulsive behaviors
Strategies for developing self-regulation skills: stress management, impulse control, and emotional balance
Practical techniques to practice self-regulation in daily life
Module 4: Empathy
Defining empathy and its significance in building meaningful connections with others
Enhancing empathic abilities through active listening, perspective-taking, and non-verbal communication
Role-playing exercises and case studies to develop empathy skills
Day 2:
Module 5: Social Skills
The importance of social skills in establishing and maintaining healthy relationships
Effective communication techniques: assertiveness, conflict resolution, and negotiation skills
Group activities and interactive exercises to enhance social skills
Module 6: Motivation
Understanding the role of motivation in personal and professional success
Strategies for increasing intrinsic motivation and maintaining a positive mindset
Goal-setting techniques and creating a personal motivation plan
Module 7: Integrating Emotional Intelligence & Applying Coaching to Emotional Intelligence
Exploring the interconnections between the five areas of emotional intelligence
Practical tips for integrating emotional intelligence into various aspects of life
Developing a personal action plan for ongoing growth in emotional intelligence
Module 8: Review and Reflection
Recap of the key concepts and skills covered in the workshop
Reflecting on personal growth and identifying areas for further development
Q&A session and open discussion
Note: This workshop outline serves as a general guide and can be customized based on the specific needs and time constraints of the participants. Additional resources, such as handouts, worksheets, and multimedia materials, can be incorporated to enhance the learning experience.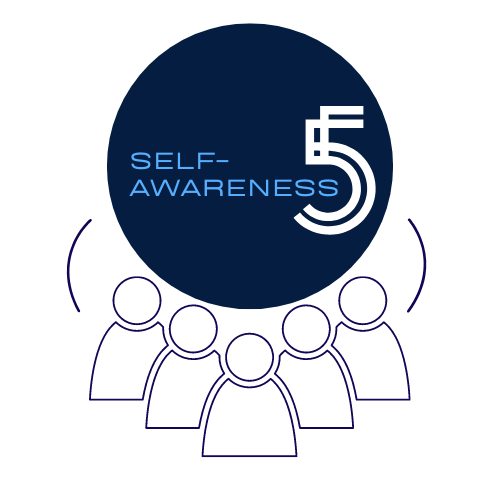 3. Post Workshop
We Keep You On Track After The Event
Every member will be allowed to enroll 5 employees in our Self-Awareness 5 program. This program teaches month one the value of developing self-awareness and then the next 5 months students complete 4 activities monthly that cultivate self-awareness.
This is 100 % visible to workshop attendees as their own private URL is provided depicting the actions their employees are taking.
This program retails for $695 and provides a $3300+ value.
"I participate and have participated in several other coaching programs. Tim Hagen, through Progress Coaching, however, is the only one that consistently provides me with practical, actionable, strategies for coaching every situation a manager could face. As a full-time coach, I find their experiential learning methods and resources invaluable."
Why Attend:
Gain a Competitive Edge: Acquire the skills needed to outshine your competitors in today's fast-paced and emotionally charged business landscape.

Transform Team Dynamics: Unlock the full potential of your team by fostering a culture of trust, empathy, and collaboration.

Enhance Leadership Effectiveness: Develop the ability to lead with empathy and emotional intelligence, inspiring your team to perform at their best.

Improve Employee Engagement: Empower your workforce with the tools to manage emotions effectively, leading to increased job satisfaction and employee engagement.

Boost Productivity and Performance: Harness the power of emotional intelligence to drive productivity, innovation, and overall organizational success.
See highlights from the 2023 summit:
"I cannot wait to do this event because of our first summit last year!"