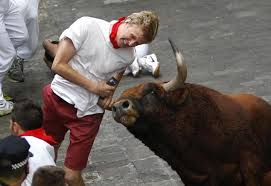 If we as managers say we have NO TIME to coach our employees what are we really saying? Let's be honest. We should then tell upper management I was hired to simply hire and fire staff, please NO development in between those two objectives. If we as managers literally say we have no time to coach our employees we are making a big statement about ourselves:
"I could care less about the growth and development of my people"
Now before you get upset with that comment please consider this may be the perception when the annual review is being done. Managers who invoke their strong opinions of employee's skill sets but spend no time leading a direction of skill cultivation can literally lose the trust of an employee for life. Worse, it can resonate among employees as they often speak about that evaluations with one one another.

Here are some tips to develop staff without spending huge amounts of time:
1. Leave notes of inspirations the night before you take a day off or travel.
2. Define a group coaching activity and meet with one of your assistant coaches and have them call an impromptu session.
3. Drop off an article and ask people to write their name and one thing they got out of the article and leave it on your desk.
4. Schedule peer to peer practice sessions in groups of 3 with the third person filling out a score sheet you have created for them - this creates total accountability and taking the activity seriously!
5. Leave a voice mail of positive feedback for a few players on your team late at night. This builds total trust and commitment to you as their leader.
6. Start a book club: Each week people have to email you one thing they took from that week's assigned chapter.
7. Schedule skill-based practice sessions: Have a case study ready the employees typically face and have them practice for 10 minutes each. This does not even require a manager to be present as long as some evaluation sheets is filled out to ensure true practice and accountability.
Also hear our latest podcast radio show: Management versus Coaching: http://www.audioacrobat.com/sa/WytK8JXG