Do you want to start or expand your current coaching business?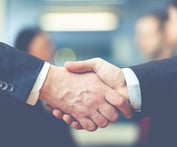 Progress coaching partners has established a business partner program allows a person entering the coaching industry for an already established coach to partner. Progress coaching is been teaching managers how to coach for over 20 years and has provided customers a variety of products and services during that time. We are now providing this opportunity to business partners by becoming certified progress coaching partners. We are looking for individuals who are willing to get trained on progress coaching and provide the same content and services to customers. Each certified progress coaching partner will be allowed to provide customers the following services:
Coach-ability assessments
Your own e-learning portal with 50+ products constantly taking orders and paying you directly!
Reselling the very Progress Coaching training you will go through
Custom development services specific to coaching needs
In addition, we will provide lead generation services within your territory to help facilitate new business. We will provide all templates for agreements as well as proposals that immediately differentiate you to win new business.