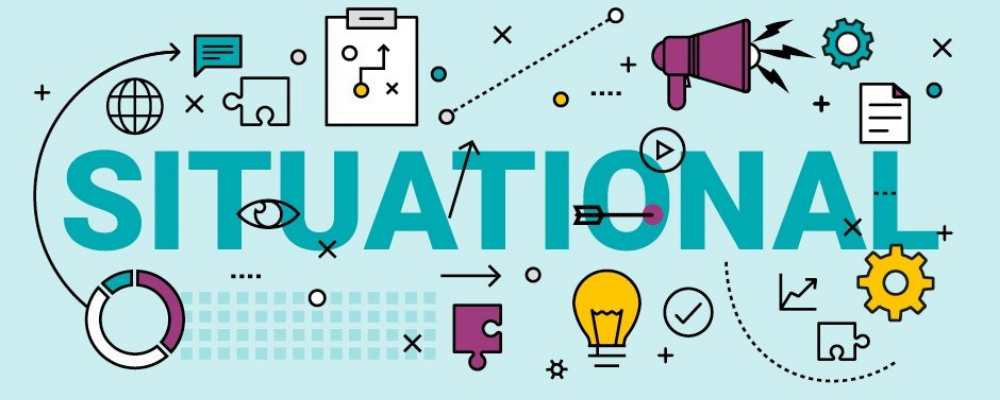 Situational Coaching is having the ability and agility to converse with people no matter the situation. This requires a coach to know what questions and what strategies to utilize specific to the situation. For example, let's take two various situations that are typical in today's workplace. First, what if we have an employee who's really performed well and is considered a high potential talent, but there are no job openings in terms of promotions? You know that this person might start to look for jobs due to the lack of opportunities, but you know that down the road that this person is a keeper and more importantly that the organization would benefit by maintaining this talent. What does that conversation look like? How does one even have that conversation? How does a coach even start that conversation?
On the other hand, let's say you have an employee who continues to show up to work late but produces good work and almost gives themselves permission to show up late because they continue to meet deadlines. You know that your leadership is at risk. If you allow this behavior to continue, it all of a sudden becomes accepted behavior at the workplace without that being your intention. The wrench in the situation is that this employee is the nephew of the CEO. How do you have this conversation? What do you say? Where do we even start?
These two situations are not that uncommon, and they require managers to converse with people on the spot. Ultimately, we need managers and coaches to be fluent in conversational skills where they can have an impact and ultimately address such challenges professionally and thoughtfully and with results.
To get more info on Progress Coaching's upcoming book, "The Situational Coach", as well as training to become a great situational coach: click here!