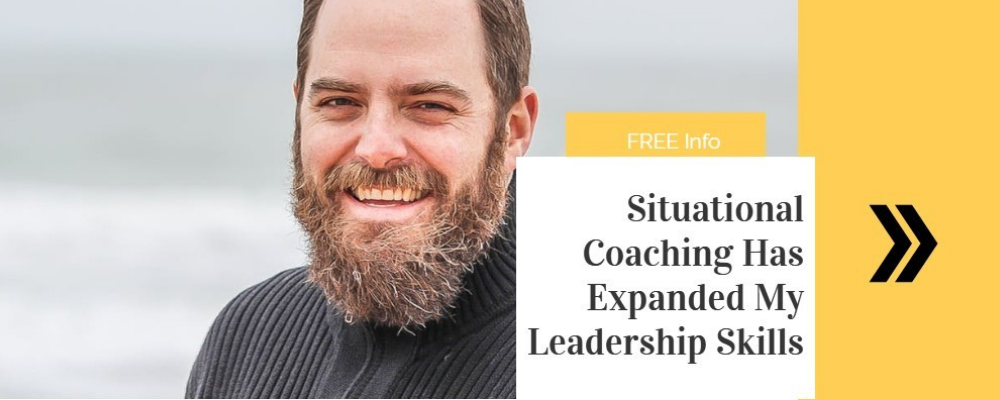 When we think of situational leadership certainly conjures up firms like the Blanchard company who does an awesome job but I think of a situational leader as someone who can adapt and adjust on the fly. Taking the same concept I think about the situational coaching leader or someone who can do the same thing but specific to the ability to converse with people in various situations.
Our company is producing its next coaching book called the Situational Coach which talks about how to coach to various situations that we find in today's workplace. This challenges leaders to be adaptive and conversational specific to situations every single day. For example, I was recently visiting with a client and I asked one of those rhetorical questions such as how is your morning going? My client began to share with me very specific situations she was dealing with. First, she had an employee who is constantly late to work but was related to somebody on the executive team. Second, she had a direct employ who is undermining her authority by questioning her decision-making out in the hallway a few feet away from her office door after meetings. Third, my client had to have a tough conversation on a morale issue specific to a certain area of the company with the CEO. Our meeting only lasted one hour and as I left the organization I thought to myself wow she has three varying situations that require three different coaching and conversational approaches. Before I left I asked my client what was going well and she indeed shared a few things with me. I asked her if she had celebrated those or celebrated the people she was referencing and she humbly responded "no I have not". It just teaches us that leadership is faced every single day with challenges that can often erode our focus on the good things that also occur. This encompasses a challenge we must help leaders with and that is the ability to converse positively and enthusiastically even with challenges so we also maintain a disposition of celebrating the good things.
Leaders today are faced with so many good things as well as challenges with each prompting leaders to have the capacity to converse and adapt sometimes with little or no notice. One of the great things about teaching coaching skills is you also become adept at their application. I share the same challenge with leaders as recently I was leading a session when someone in the room asked me a very tough question about how to deal with the specific situation. What people in the room did not know as I knew this person was referencing someone who also happened to be in the room. A few people were taken back that I deflected instead of answering the question when in fact had I answered that question it would've opened up a huge door of potential chaos. By practicing coaching skills in various coaching situation application it helps leaders develop situational coaching and conversational skills. In today's fast-moving environment we can no longer simply train people how to coach rather we must facilitate practice and situational challenges so they can become more adaptive.
For more information on situational coaching as well as to get on the list and receive a copy of our upcoming book: click here