Recently, I was chatting with Jonathan Reynolds CEO of Titus Talent Strategies, and he was sharing with me some of his insight to what is going on with talent in the workplace.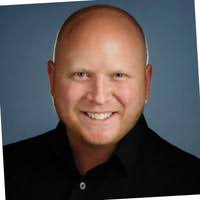 Jonathan Reynolds, CEO Titus Talent Strategies
He made some very interesting observations about how this creates a very unique opportunity for companies, and he explained it in this way:
A Players - those are the players you really need right now and they are proven commodities.
B Players - those are the players that have an opportunity to use this time due to high unemployment rates to become A Players. They require coaching and a true professional commitment to becoming A Players.
C Players – C Players are those people who are at tremendous risk and have probably let their guard down when it comes to personal self-development. With higher unemployment rates soaring this provides organizations an opportunity to clear the bench so to speak. As rough as that sounds that is the reality for many organizations.
Jonathan shared with me something incredibly unique in as much as the above definitions are pretty straightforward, he made a few comments that really stuck with me:
Organizations must make sure their current A Players are happy. Do companies know how to do this?
Sadly, he shared with me many organizations must furlough or layoff their own A Players. With that being said, Jonathan shared with me this presents organizations a unique opportunity to add more A players to their organizations. How do we find those players? What are the recruiting strategies?
He also shared with me B Players have an opportunity now more than ever to realize they must step up their game to become A Players or they risk vulnerability.
I have not met too many people with more in-depth insight to the talent industry as I do Jonathan. Please join us June 19th at 1 PM central time for a Live Podcast Interview where we will share even greater and deeper insight to what organizations can do specific to the new battle for talent.
Register Here: https://us02web.zoom.us/webinar/register/WN_n2aY1xaqRIqoPbuR8WiJsA