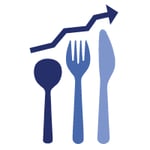 Ready to Accelerate Employee Performance?
A Coaching Recipe is a targeted, creative and non-conventional approach to change performance and behavior. A Coaching Recipe requires specific ingredients and actions to facilitate a desired change. Just like a cooking recipe, Coaching Recipes provide specific strategies, laid out in an easy to understand manner. Spice up your coaching not only with strategies that reside outside of a one-on-one coaching conversation, but also supplement and accelerate the desired performance of an employee.
Each recipe contains seven recipes for each performance area, such a motivation, self-development and feedback. Coaching Recipes can be used on their own or used to supplement Coaching Prescriptions, The Progress Coaching Academy or Coach the Coach! Just as a skilled chef would, use this recipe as a guideline, and don't be afraid to add whatever ingredients you feel would make the recipe better.
What does a Coaching Recipe look like?
An example of a coaching recipe is to use self-directed coaching with a book. For example, if you have an employee with a bad attitude, one strategy is to use the "Chicken Soup" books by Mark Victor Hansen. Have the employee read a chapter a week, then journal and email his or her boss what they learned from the chapter and what they are going to successfully aply as a result of the reading. Simple idea you say? When you combine this strategy with on-on-one coaching, it can accelerate someone's attitude to go from negative to positive in a short period of time.
Still not sure what a Coaching Recipe is like?
Click here to get a free Coaching Recipe.