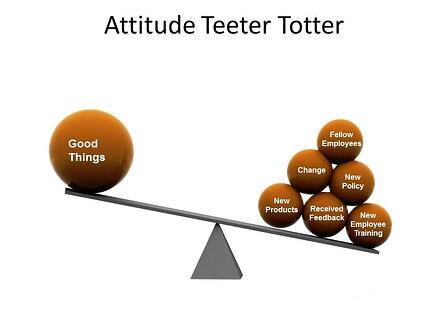 What do we know about attitudes?
If we leave employee attitudes to chance will they gravitate to positive or negative ones?
When people hear the word attitude today typically do they gravitate to the thought of positive attitudes or negative attitudes?
When we go home and watch the evening news at

6 PM

do we watch positive things or negative things?
Do people arbitrarily exhibit negative attitudes on purpose?
Do employees struggle with maintaining positive attitudes in the face of change and adversity?
One of the best things we can do is invest in developing attitudes on a daily basis as it will affect relationships, reception of work, completion of work, and overall employee happiness.