Coaching = Effective Conversations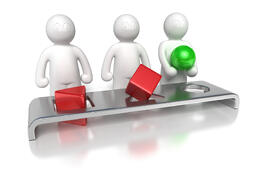 Having a conversation is about a dialogue (asking), not a monologue (telling). The best coaching questions are:
Open-ended;
Focused on useful outcomes;
Non-judgmental
Here are some examples of good open-ended questions compared to the close-ended version:
Open-ended/Inviting Questions
What is the status on "x"?
How can I help you?
Can you tell me about that error?
Walk me through your thought process?
What other approaches might you take next time?
How are your emotions influencing your perception of the situation?
These questions require the employee to think of an answer instead of just answering yes or no. Also, this will help the coach and employee communicate better and work together. When you ask an employee a close ended question, the answer takes almost no thought to answer because they are usually yes or no questions. Here are some examples of close-ended questions that you should NOT ask:
Close-ended/Evaluative Questions
Are you finished yet?
Do you have a problem?
Did you make that mistake?
Will this really solve the problem?
What made you think that was a good idea?
That's clear enough, isn't it?
Didn't I go over this already?
Why didn't you do "x"?
Your employees will be developed and challenged in way that truly builds new skills and enables them to learn from experiences.
Download our FREE Whitepaper: Training Reinforcement+Coaching=Performance-