Curbside Coaching: Step 2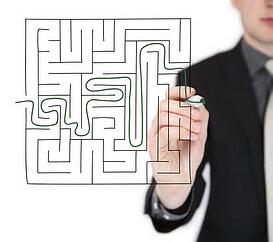 - Specific strategies and techniques as to how you can coach your sales people in the field when traveling with them. Curbside coaching consists of 3 stages: before the meeting, during the meeting, and after the meeting. Each stage provides a great opportunity for you to coach your employee and more importantly, learn about how your employee conducts his or her business.
3 Levels of In-Field Coaching
Before The Meeting
During The Meeting
After The Meeting
2. During The Meeting
When accompanying an employee in the field, one of the toughest issues a sales leader will face is determining what role he or she should assume during the sales meeting, as well as demonstrating the control necessary to fully adhere to that role. As the sales leader, you must remember that your ultimate role is to coach your employee. You must fight your urge to jump in during the sales meeting and take over, even if this means watching your employee struggle or even fail. You're not attending the meeting to prove that you've still got it; your role during the meeting is to uncover where, what, or how you can help your employee to get it, it being success.
This is the Success Factor versus True Learning dilemma. Taking the lead over your employee will no doubt ensure the success of the meeting, but this success will come at the expense of learning about your employee's ability to be successful. Taking a backseat to observe your employee in action, no matter how difficult for you, is the opportunity you need to determine the specific knowledge, skill, and abilities your employee has mastered as well as the areas in need of improvement to focus your scope of coaching.
During The Meeting Coaching Tips and Suggestions
Have your employee define the role you will play during the meeting for you. This will help you to assess their confidence based on the amount the level of involvement they specify for you. It will also ensure that both you and your employee understand and agree on your role during the meeting.
Combat your urge to interject during the sales meeting, if you take over you will NEVER really see what your employee can and cannot do – it's hard!
When appropriate, chose a few close, trusted customers to involve in your coaching agenda. Customers will admire and appreciate that you want your help your employees and often times will be willing to play on certain aspects, be willing to provide their feedback, or run with a scenario to help you progress your coaching.
Download this FREE Whitepaper: Building Cooperative Teams With Coaching-