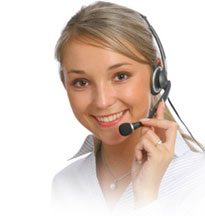 In active listening, there are six steps that are important to follow. In part two, we will look at steps three and four.
Step Three: Repeat
This means you should pick out the key words or phrases and restate them. It is better to restate them by using examples, to show the customer you truly understand what they are saying. This also allows you to show the customer that you comprehend the most important points of what they are saying.
Step Four: Paraphrase
In this step, you simply have to use your own words to restate what the customer has said. This doesn't have to be long, for example you could say something like "So you feel frustrated and overwhelmed…" and then ask "Is this how you feel?" This will help you to understand the message that the customer is trying to get across, and will let the customer know that you completely comprehend what they said.
Also, Download our FREE Whitepaper titled: 7 Great Questions to Guaranty to Improve Your Sales Success