How To Deal With Bad Apples
Bad Attitudes can hinder a business but with coaching they can be solved. Bad attitudes can tear co-workers apart, can decrease productivity through out the office, and make co-workers unwilling to work together.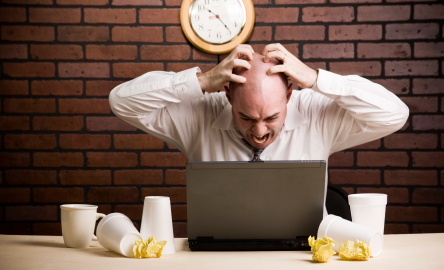 Managers reluctant to coach this bad apple back to a productive member of a company, can cause this problem to grow at an insurmountable rate. This makes everyone of those problems mentioned above that much greater. Employees get mad at each other whenthey have to divide work that is left undone by an unproductive worker cause the office-wide productivity has decreased. But the problems doesn't stop at the office walls. According to an October 2008 survey by Penn, Schoen & Berland Associates, a research and consulting firm, (Business Week, October 2009) "Some 70% of Americans say they consult product reviews or consumer ratings before making a purchase. If 70% of customers seek advice from customer service ratings and you could at most lose 70% of your customers if all of your ratings are poor.
As I mentioned in the paragraph above a bad attitude can be reflected to your customers and potential customers. Therefore coaching that bad attitude is a necessity. There are 2 possible ways to solve the problem:
Use simple 30-seconds of coaching short bursts of enthusiastic positive and encourage dialog.
Use one on one coaching sessions weekly, for 15 to 30 min, focusing on 1or 2 areas of improvement. In this one on one coaching session there should be goals set for the week that will be checked up on at the next weekly session.

Download our Whitepaper on: "Building Cooperative Teams with Coaching"