First of all why are we even coaching? We coach to develop people's performance and attitudes. The reason we need coaches is because employees do not arbitrarily come to work and make a conscious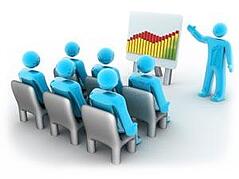 decision to improve their performance. Again, the reason we coach is because performance and skill sets do not improve because sales leaders simply demand it. For example, it's typical for a sales leader to walk into a staff meeting and tell the staff: "C'mon everybody we need to get our numbers up. We need to start closing more business!"
Seriously, do managers really believe this type of messaging inspires or truly prompts salespeople to be more successful simply because they demanded it? A sales coach will ask questions and decipher why each salesperson is successful as well as struggling. Sales leaders must uncover each salespersons strengths as well as areas where they have an opportunity to improve; whereas, most sales leaders lead their teams with demands and examples of here's the way I used to do it. This simply does not work!
Here are the seven highly successful habits of sales:
The ability to engage.
Asks great questions.
Demonstrates great active listening.
Consistently inspires and motivates consciously.
Schedules coaching sessions.
What facilitates selling simulations and role-playing sessions to develop skill sets.
Leverages coaching interactions to accurately forecast sales and pipeline activities.
To find out how to get started with sales coaching download the Free whitepaper - click on button below: