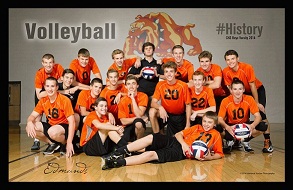 Listen to this special message: http://www.audioacrobat.com/sa/Wy9V5FS6
In order to successfully coach, one must display the proper mentality providing a positive environment with positive attitudes. If the coach invests these things in others, they will receive the same in return. A coach's purpose is to instill confidence and set an example for employees to perform more and better than they ever dreamed possible.
If you take the time and invest in other people they will follow your example and make the decision not only to invest in you, but in themselves. Most employees don't wake up every morning and come into the office thinking of ways to improve. Most wake up dreading the day and simply show up to do their job and usually excitedly return home at the end of the day. Successful leaders today show their employees that they truly believe the employees are the most valuable asset to the company, instead of just saying it and doing nothing to prove it. Moving forward and improving will never occur if our employees are not encouraged and challenged based on performance.
Last, when we invest in others we are also, in turn, investing in ourselves. Not very often is it that someone meets an inspiring coach who gives off a depressing vibe. When we take our energy and invest it, we are in essence refueling. While it may be exhausting, at times, to invest yourself in others while coaching;however, the trade-off can be uplifting.