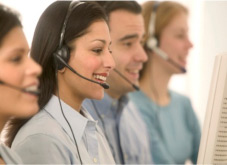 Planning for a call is a prelude to your success.
When you are expected to make a big decision in your life, think about what your typical reaction should be. Very simply, to find out as much as you can. Whether it be the purchase of an automobile, a home, or a household item that you've always wanted; you want to be sure you are getting the best solution for your wants/needs.
Then, why do salespeople find it unusual that they have to prepare for an effective meeting prior to a presentation. In a sense, this is their "big purchase." It is unlikely that you would go buy a new vehicle without looking into the different features, safety ratings etc? Why would the sales process be any different.
Many studies over the years have revealed that good pre-call planning is going to be the most critical necessity as we move into the next millennium. If we take into effect all the change that occurs in business on an everyday basis such as downsizings, restructurings, new priorities or changes in management, it is clear that the more educated an individual is on these changes the better.
Planning ahead of time for a call can benefit a salesperson in numerous ways including:
*You will appear more competent in your product/service.
*You will feel more confident regarding your offerings.
*You will have a defined plan of attack prior to the meeting.
*You will increase your closing ratios.
*You will appear more professional.
Now that we've talked about the advantages of planning out your call in advance. Think about the last time that you stated something that you shouldn't have in a meeting or call and you had to backtrack. Planning out your thoughts and ideas in advance could have prevented this type of situation.
So, "where are some good areas to locate information that could assist in this process?" Some areas to find resources might include:
1)Web (internet)
2)Information tied to the organization (press articles, annual reports, sales)
3)Associations that they belong to
4)Networking contacts
5)Do you know others who sell to this company?
6)Structure of the company
Next, prior to an actual meeting what will you need to know. Below is a list of some of the areas that would be valuable to know prior to a first meeting:
1)What are their current challenges (w/existing supplier)?
2)What do they like?
3)What would they improve?
These simple questions will allow you to begin developing a game plan and develop more confidence so you can handle their concerns. The process also sheds some insight on what might be hot buttons for the prospect and which may make sense to leave alone.
If done correctly, planning done in advance of the meeting will help define the right questions to ask during the meeting. Asking good questions and listening is essential to successfully handling the sale. Be sure that you enter the account at the highest level possible.
Finally, have a good comprehension of the main players prior to getting into an organization. They are the following:
1)The Gatekeeper-their job is to keep you out.
2)The Worker-person who is actually using your product/service.
3)The Checkwriter-the person who gives the okay to go ahead.
4)The Ally-The person who will serve to promote you.
Not preparing with a pre-call plan is like being in an NFL Championship game without ever practicing. Don't set yourself up behind the 8 ball…..you are a professional, prepare like one!
Join us for a FREE Webinar that we are hosting on phone scoring that can also help you and your sales team: https://www4.gotomeeting.com/register/254769887