TOP 5 REASONS TO COACH WITHIN YOUR ORGANIZATION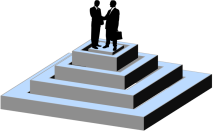 We constantly talk about the importance of coaching, and tips or strategies to do it better, but why should we incorporate coaching into our organization anyways?
HERE ARE THE TOP 5 REASONS WHY YOUR ORGANIZATION NEEDS TO COACH IT'S EMPLOYEES.
Employee Retention, research proves coaching increases employee retention, which therefore decreases hiring costs.

Managers who get close to employees work can solve real world challenges. A manager's knowledge is one of the best resources an organization can have, coaching allows managers to have insight into their employees work allowing them to apply their knowledge specifically to real world issues.
Programs build coaches within all leadership circles. The more coaches an organization has, the more "performance-improving" employees it will have.
Business requires employees to constantly grow and develop new skill sets. Organizations with managers who are coaching create a competitive edge because they become more adaptable to needed change and growth.
Employees who experience a continuous increase in skills and work performance actually become more open to change and challenges. This, in itself, is enough to start an organization wide coaching initiative.
Download this FREE Whitepaper: